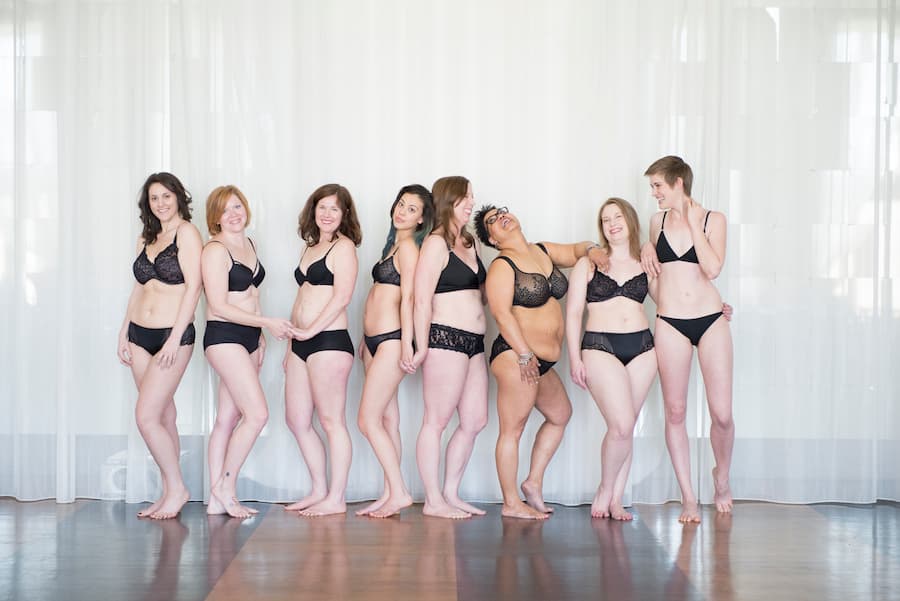 Destination Derriere: The Lingerie that's Worth an Overnight
If you get goose bumps walking along West Main Street, it may mean you're near Derriere De Soie. This chic and tasteful lingerie merchant with a French elan retails in a cool, clean, and comforting environment. Everything in the shop, from the bras to the robes to – and I don't know how they do this – the air is tactile and pleasant. There is none of the gaudy sparkle or glizty scent of a certain someone's "secrets," and none of the frustration. And that really is the word for it – frustration. Too many women in America are struggling with ill-fitting bras pushed by an industry that fits the woman to the bra, instead of the bra to the woman. Luckily, women in Charlottesville no longer have to suffer.
Owner Megan Giltner says that many customers come in disenchanted with the undergarment experience. "I have a weird size" is a common refrain of first time customers.
"There's really no such thing as a 'weird' size," says Megan. "In fact, women that come in thinking they have a 'weird' size often end up in our most common sizes." Truthfully, this might be a bit of a misnomer- Derriere De Soie carries bands from 30 to 42, cups A-H, and keeps cute and classic options in stock for all sizes and fits, so common for them has a great range and selection.
Fit is one of the most important things in this Charlottesville boutique. Not all humans are shaped the same, so not all bras are shaped the same. I fell in love with a balconette, but every piece the friendly, relaxed saleswoman brought to the classic, well-lit dressing room, from the super-soft sleep shorts to the try-on tee, or the luscious Natori robe she offered during the fitting, was curated, attractive, and elegant. That's another fantastic plus to this one-of-a-kind shop- it's not just bras. They carry shapewear, slips, chemises, strapless bras, pasties, breast petals, robes, sleep sets, strap converters, and, of course, cute matching undies for their bra offerings. They manage to be a one-stop-shop for foundation garments, which is important, given their clientele. Derriere De Soie makes a distinct effort to serve women who care about taking care of themselves; women who are "full-time women," whether they're career women, stay-at-home moms, or community moguls. Derriere De Soie, as Megan quipped, is there for support. And it's true. Their shop has a way of making customers feel at home, and then wrapping up that comfort in airy tissue paper for buyers to take home.
While the shop mainly serves women, it's made its mark on those who prefer boxers to bras, as well. One repeat customer, a resident of China, stocks up on their plush boxer offerings every time he's on US soil. So, woman or man, resident or visitor, Derriere De Soie is worth a visit. They're available for shopping, bridal and lingerie parties, or a casual browse, but beware:  you may fall in love with something unexpected and exciting.
Click here for a full list of Charlottesville shopping experiences.