In the Beginning … 
Charlottesville Guide was founded in 1984 by two UVA 4th Years, Bill Carden & Joe Jennings. In those relatively innocent years, the dynamic duo flirted with the desktop publishing revolution between politics and history classes. Over time they built an indispensable guide to a fetching college town, Charlottesville, full of iconic restaurants, shops, music venues and first steps.
Today … 
Charlottesville Guide leaps forward as the oldest continually published property in town. Indefatigable,, entranced by the obscure, and hell-bent for serendipity, we furnish utility for travelers of all stripes. Simultaneously, our website – Charlottesville.guide – offers searchers elegant access where curated selection meets travel insight.
Owned and published by Charlottesville Guide LLC, our leaders include: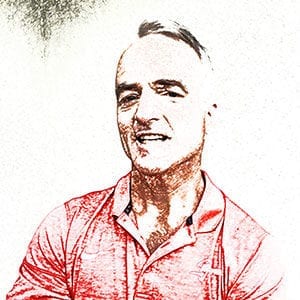 Rob Jiranek
CEO
A longtime publishing vet who, when traveling, seeks out towns with the charisma and gestalt of Charlottesville. Not a UVA graduate, Jiranek's color palette ventures beyond Orange & Blue.
Rusty Speidel
COO
Both a publishing and publishing-tech vet, proudly graduated from UVA and loves Charlottesville well enough to understand its aspirations, cheer its innovations and critique its occasional vainglory.
Together, they will ensure your visit is well-informed & memorable.